Phase One ... SWC(?)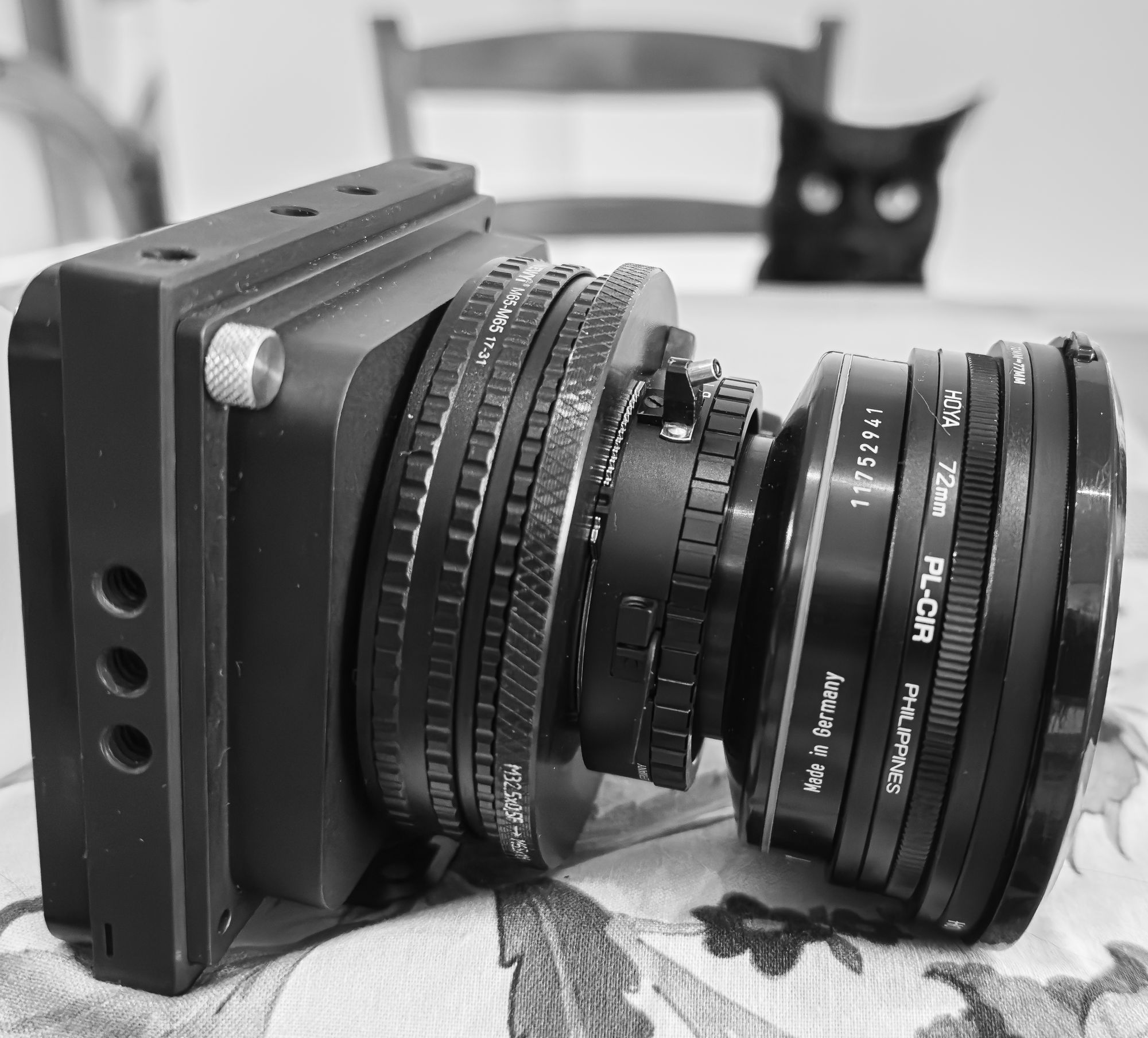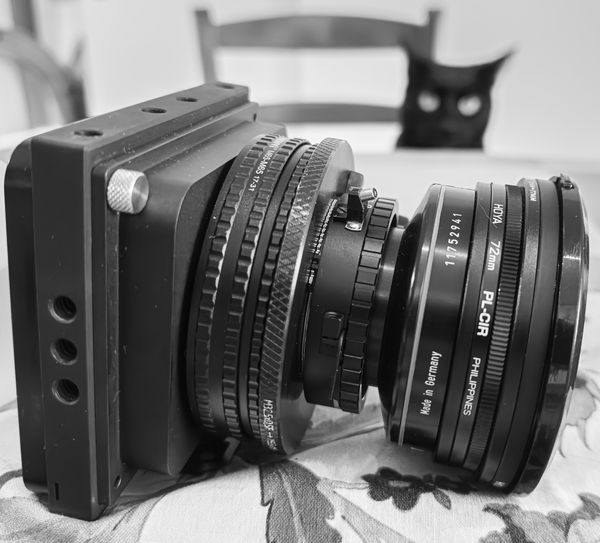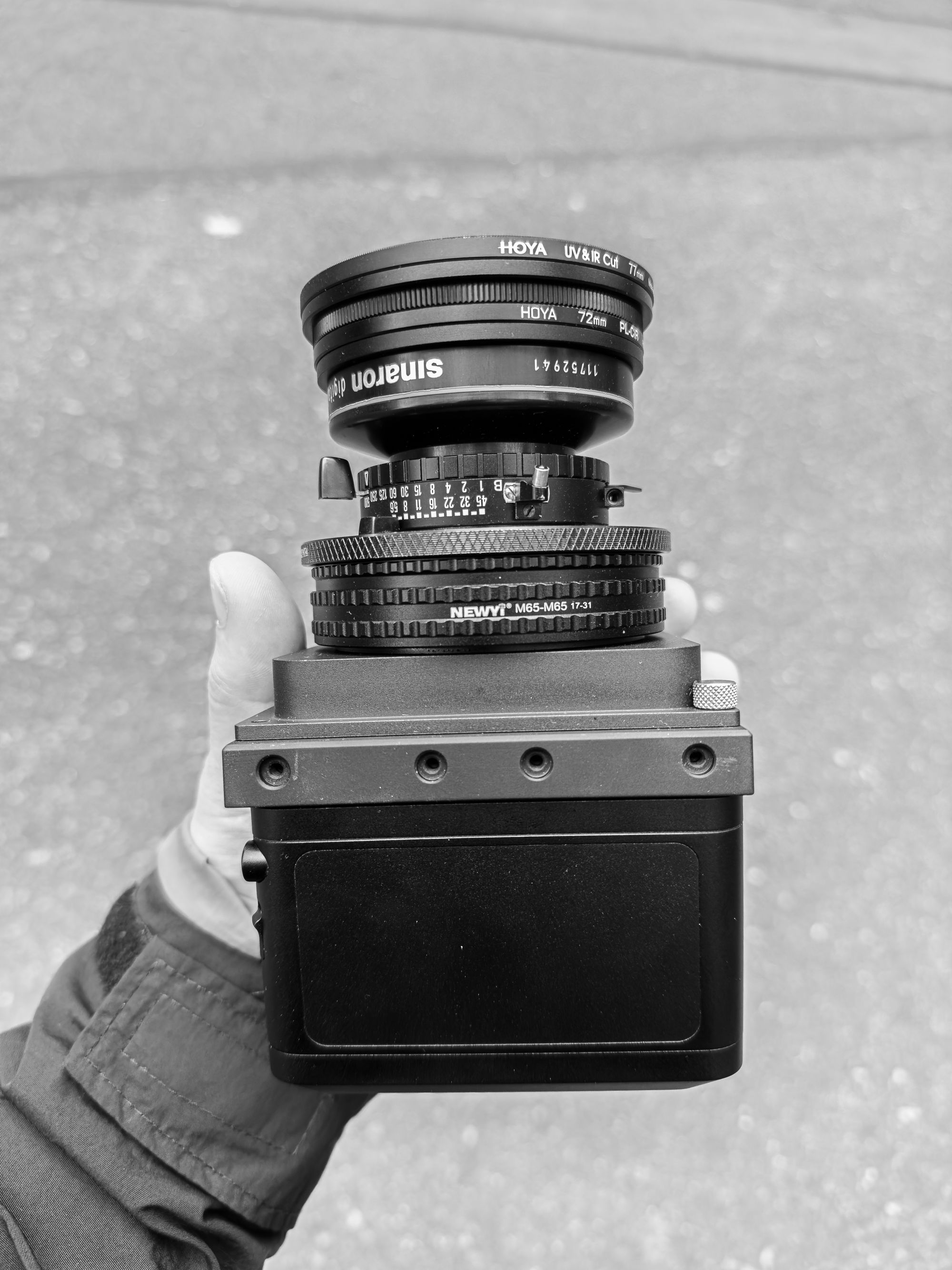 It is very easy to handhold!‌
Okay not really sure what the name is, but inspired by the alpa TC and Arca Factum, I made the smallest technical camera frame I could. I had the design CNC'd from aluminum, tapped, and anodized it to give it a nice matte finish.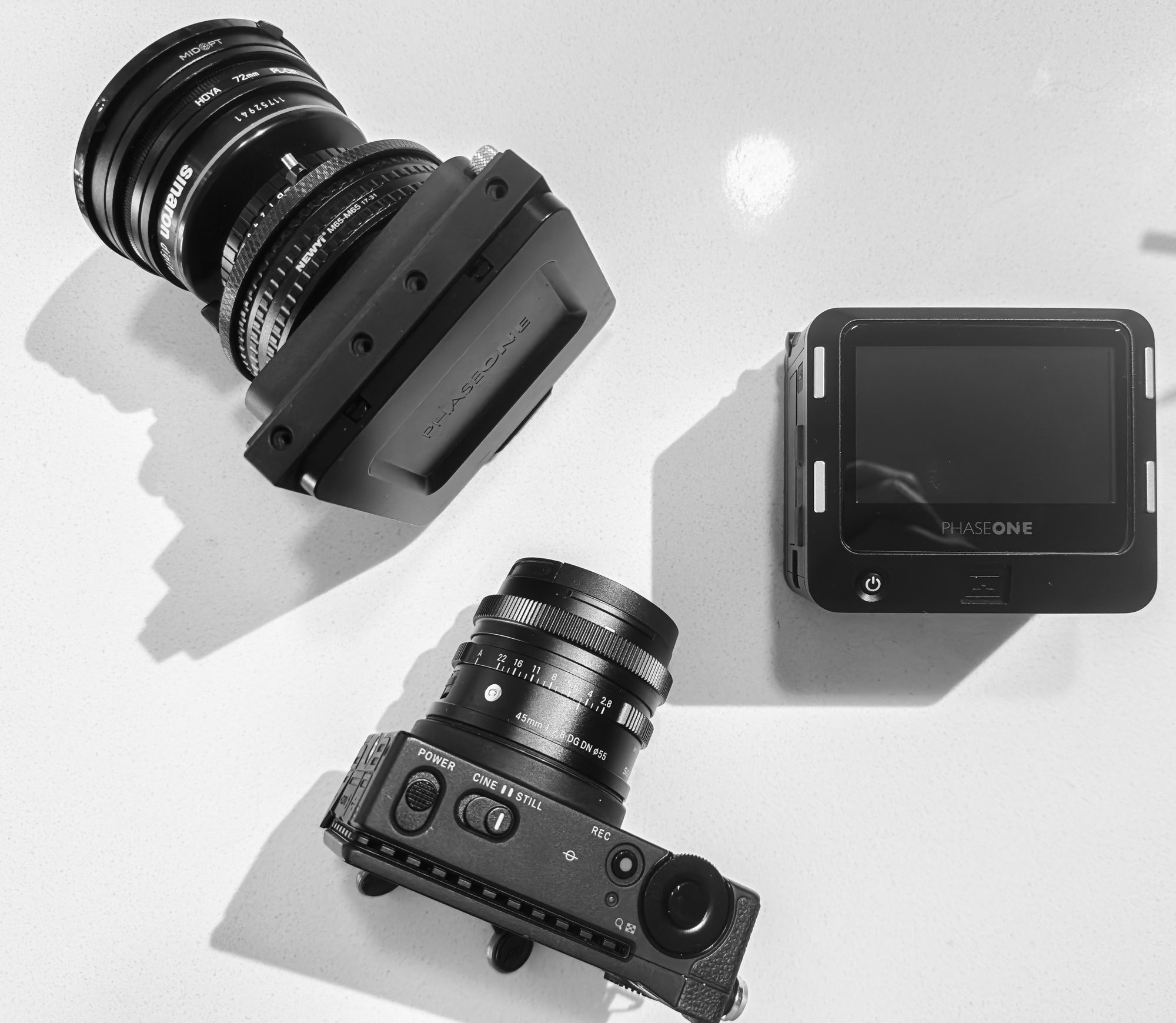 I mounted a Sinar 45mm lens to the frame with an adapter to an M65 thread, a cheap M65 helicoid, and a M65 to Copal 0 adapter. The M65 adapter itself is attached via 4 M4 thumb screws, letting me swap out lenses easily. At least that is the idea!
Super impressed with the results, both photographically and ergonomically!
‌